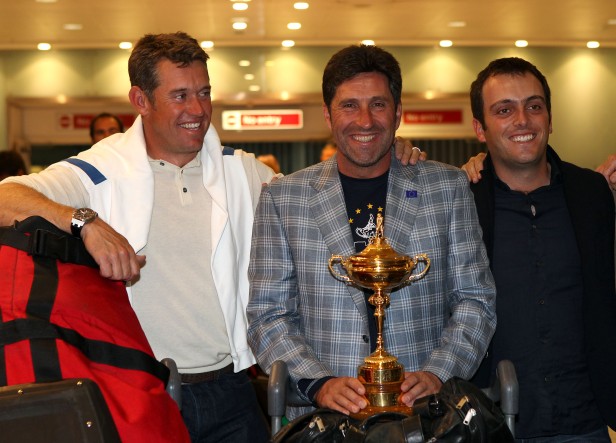 The Ryder Cup comes home to Europe
In one of the most thrilling days of sport ever witnessed, Jose Maria Olazabal's Dozen triumphed against all the odds, closing a four point deficit, then leapfrogging the US Team to regain the Ryder Cup for Europe. And, as Olly and members of his team, boarded their charter flight home, there could not have been a prouder Captain carrying the gilded trophy back across the Atlantic for another two years.
Summing up the majestic performance of the European Team, former European Captain Sam Torrance said to fellow passengers on that victorious journey: "Did anyone else have that amazing dream last night?"
It was indeed the dream that on Sunday morning, none of us dared to dream. And here we were, bringing the Ryder Cup home.